For more than 30 years, Fleming Community Resource for Employers and Workers (CREW) has changed lives and workplaces by helping job seekers find meaningful work and employers build skilled and inclusive workforces.
We serve Haliburton County job seekers who are unemployed, laid-off from work, looking for an employer who can offer more hours of work, exploring new careers (including youth and 50+ workers), or preparing to re-enter the workforce. 
We serve Haliburton County employers who need help looking for skilled workers, hiring and onboarding new staff, retaining employees, advancing the skills of their workforce or building inclusive and diverse work environments. 
Meet Our Fleming CREW Team
Fleming CREW is excited to be part of a strong network of Employment Service Providers, managed by Muskoka-Kawarthas Employment Services, working together in the communities of:
Together, our mission is to empower people to find and keep the jobs they want and employers to find the labour they need to build better lives, better communities and a better world.
Contact Us!
(705) 457-2020
flemingcrew@flemingcollege.ca
Reach out today or LIVE CHAT with an Employment Advisor now by clicking the icon at the bottom corner of this page. Our advisors are available Monday through Friday between 8:30 a.m. and 7:00 p.m.
Our Advisors will help you . . .
Write or level-up a cover letter and resume 

Provide tips and techniques to help you prepare for an upcoming interview

Help you with your job search


Post jobs for employers

AND MUCH MORE!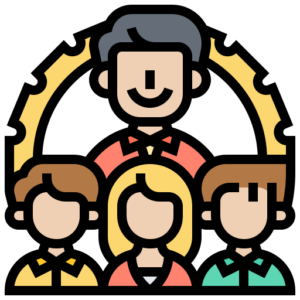 Post a job with us!
We can connect to you the right candidates for your workplace!
Do you have a service complaint?
At Fleming CREW we take pride in providing a welcoming space and excellent client service. If you have a concern about your experience with us, please contact the Manager of Employment Ontario Programs at Fleming CREW.
Sandra Scott, Manager of Employment Ontario Programs
E-mail: sandra.scott@flemingcollege.ca
Phone: 705-313-0023
Our Complaint Resolution Process requires that an informal complaint be made with Fleming CREWs Manager.  If you are unsatisfied with the decision or outcome you can follow the Level Two steps and submit a Formal Complaint. To see the full Complaint Resolution Process and Level Two (2) steps, click here.